Welcome to San Leandro Veterinary Hospital
Your Veterinarian in San Leandro, CA
Call us at 510-357-6161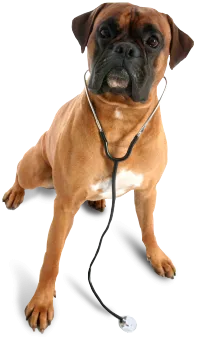 If you live in San Leandro or the surrounding East Bay Area, our San Leandro Veterinary Hospital may be a great choice for you. Our licensed veterinarians treat cats, dogs, and some pocket pets.
San Leandro Veterinary Hospital is a full service Animal Hospital, and we provide routine health care, as well as provide dental and routine surgery services. Dr. Constance Bridgeforth, our relief veterinarians, and our team are experienced in providing quality care.
If you want to ask a question call us at 510-357-6161 and we'll do our best to answer your questions promptly. Our San Leandro veterinary office is very easy to get to, and you can find directions on our contact us page.
At San Leandro Veterinary Hospital, we treat your pets like the valued family members they are.
---
---
Dr Raj Salwan - Owner
San Leandro Veterinarian | San Leandro Veterinary Hospital | 510-357-6161
13740 East 14th St
San Leandro, CA 94578